From the Veritas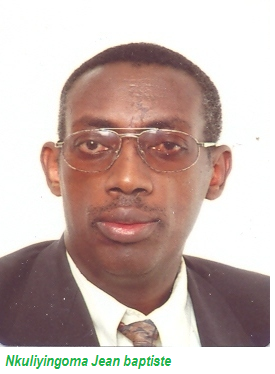 Itegekonshinga rishobora guhindurwa kugirango Kagame azakore manda ya gatatu.
Ntawe uzi niba icyemezo cyararangije gufatwa ubu hakaba hasigaye gutegura uburyo kizashyirwa mu bikorwa ariko ikigaragara nuko inkuru ya politiki ikomeye ubu mu « gihugu cy'ibibazo igihumbi » ari irangira rya manda ya kabiri ya Paul Kagame mu w'2017, akaba agomba kubona uburyo yasobanura ko azakomeza kuyobora igihugu n'ubwo itegekonshinga yatoresheje ubwe mu w'2003 ritabyemera. Ngo ntawe usimbura ikipe irimo gutsinda, ayo ni amagambo intore zirimo gukoresha zumvikanisha ko Kagame ariwe ugomba gukomeza kuyobora igihugu ahubwo itegekonshinga akaba ariryo rihindurwa.
Iyo nkuru y'incamugongo (kuri bamwe) tuyikesha ikinyamakuru Igihe.com aho gitangaza iby' inama ya FPR Perezida Kagame yayoboye tariki ya 8 gashyantare 2013, iyo nama ikaba yarabereye kuri sitade i Remera. Mu by'ukuri iyo nama yabaye nk'itegura abanyarwanda kuri icyo gitekerezo cy'uko muw'2017 nta kizahinduka uretse itegekonshinga.
Natangiye ngira nti : « ntawe uzi niba icyemezo cyarangije gufatwa ». Impamvu nuko Kagame ubwe nta mwanzuro yatanze kuri icyo kibazo, yasabye ahubwo abari aho kuri sitade kugitahana bakakizirikana bitonze kugirango bazamuhe igisubizo cyatekerejweho neza. Aha hakwiye gusesengurwa neza. Kagame avuga biriya yarimo guteganya ko niyumva byakiriwe neza azavuga ati : nk'uko abanyarwanda babyifuje itegekonshinga ryariho tugiye kurivugurura kugirango nshobore kongera kwiyamamaza.
Ikindi yateganyaga nuko bishobora kutakirwa neza, akazaba rero agifite uburyo bwo kuvuga ati : n'ubwo hari abaturage bifuzaga ko twahindura itegekonshinga njyewe ndabona tugomba kuryubahiriza. Abo Kagame atinya ko batakwakira neza uriya mushinga wo guhindura itegekonshinga ntabwo ari abanyarwanda kuko n'ubundi azi ko bategekeshejwe igitugu. Abantu atinya ni abanyamahanga, cyane cyane ibihugu bisanzwe bimutera inkunga. Ubu afite ibibazo by'uko bamwe bahagaritse cyangwa bakagabanya inkunga yabo bitewe na biriya by'intambara yo muri Kongo, haramutse havutse ibindi bibazo bituma inkunga zirushaho kugabanuka yabura amafranga yo guhemba ba basirikare be barenga ibihumbi 60 (bamwe bavuga ko bagera no ku bihumbi 100), yabura n'andi mafranga menshi akoresha mu bunetsi no mu bindi biha ingufu buriya butegetsi bwe bw'igitugu.
Buriya leta ya FPR yagiye ifashwa ku mpamvu z'uko yashoboye kubeshya amahanga ko igamije gushyiraho ubutegetsi bubereye abaturage kandi bakazajya babwishyiriraho. Gushyira mu itegekonshinga umubare ntarengwa wa manda byari uburyo bwo kubeshya ayo mahanga ko hatagamijwe gutsimbarara ku butegetsi. Niyo mpamvu kubihindura byateza ibibazo. Byumvikane neza ntabwo mvuze ko ibihugu bifasha u Rwanda bidukunda cyangwa bidushakira demokarasi. Ariko ni ngombwa kumva ko muri biriya bihugu abari ku butegetsi batinya opinion y'abaturage babo. Ibyandikwa mu binyamakuru biba bishobora kubagiraho ingaruka. Niyo mpamvu baba bakeneye amakuru meza aturuka mu gihugu baha imfashanyo.
Ibi rero bivuga ko abanyarwanda batemera uriya mugambi wo kuvugurura itegekonshinga hagamijwe kugirango Kagame azabone manda ya gatatu bafite uburyo bwo kuwurwanya. Bahagurukanye ingufu bakabyamagana, amahanga akabibona ko icyo kibazo gikomeye ntabwo Kagame yazatinyuka gukomeza iriya gahunda yo gushaka manda ya gatatu. Ibyo birasaba kugira opozisiyo ishyize hamwe kuko ikibazo nka kiriya abantu bagihagurukira icyarimwe.
Kuki itegekonshinga ryateganyije manda ebyiri gusa ?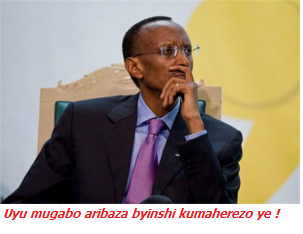 Ni byiza kongera kwibutsa ko igihe itegekonshinga ryatorwaga mu mwaka w'2003 hashyizweho ingingo y'101 iteganya ko umukuru w'igihugu adashobora kurenza manda ebyiri. Icyo byari bigamije kirakomeye cyane. Kwari ukwanga ko umukuru w'igihugu yatsimbarara ku butegetsi igihe kirekire ari byo bivamo kunanirwa no gushora igihugu mu makuba. Kuyobora igihugu ni umurimo ukomeye cyane, usaba ingufu nyinshi.
Byongeye kandi hari abandi baba bifuza uwo murimo kugirango nabo berekeze igihugu mu nzira babona ariyo ikwiye (wenda hari n'ababa bagamije ibyubahiro n'andi maronko ariko icyo ni ikindi kibazo). Gushyiraho umubare ntarengwa wa manda biha abo bandi amahirwe yo kuba nabo bawuhatanira badaciye mu nzira zimena amaraso. Icyo gitekerezo cyo kugira umubare ntarengwa ntabwo ari gishya, ni ko bigenda mu bihugu twavuga ko bifite demokarasi nyayo. Muri ibyo bihugu kirazira ntawe ukinisha guhindura itegekonshinga kugirango umutegetsi Runaka abone uko yiyongeza indi manda. Kirazira rwose.
Iriya mvugo intore za Kagame zakoresheje ngo ntawe usimbura ikipe irimo gutsinda ni amaco y'inda gusa. Gusimbura umukuru w'igihugu ucyuye igihe ubwabyo biteye ishema, ni ukubahiriza itegekonshinga ry'igihugu. Ntaho rero bihuriye no guhindura abakinnyi b'umupira. Ese ubundi leta ya Kagame uwayigereranya n'ikipe wavuga ute ko irimo gutsinda kandi bizwi ko icya kabiri cy'ingengo y'imari yakoreshwaga cyaturukaga mu mfashanyo z'amahanga none izo mfashanyo zikaba zirimo guhagarikwa? Ese ibyo ni byo bita gutsinda? Igihugu kirimo kwamaganwa kubera gushoza intambara mu baturanyi ubwo kirimo gutsinda ibitego? Ahubwo igihe cyararenze cyo gusimbura ikipe, niyo nkomoko y'ibibazo igihugu gifite ubu.
Kuki bamwe bibwira ko Kagame atasimburwa ngo amahoro atahe?
Ikinyamakuru Igihe.com cyatugejejeho iby'iriya nama yo kuri sitade i Remera cyavuze ko Kagame yari yazanye amabarwa abaturage bamwe bamwandikiye bamusaba kuzakora manda ya gatatu. Ngo hari n'uwanditse ko azahunga umunsi azumva ko Kagame yavuye ku butegetsi. Iyo icyo kinyamakuru gikora ubushakashatsi buhagije cyajya kubona abandi bantu bifuza ko ubutegetsi buriho mu Rwanda bwasimburwa kugirango babone uburyo bwo kwibuka ababo baguye mu ntambara, banabashyingure mu cyubahiro cyangwa kugirango nabo bave mu buhungiro. Itegekonshinga riberaho abaturage bose, ntabwo ari igice kimwe gusa.
Iriya nama ya FPR aho kuganisha ku ihindurwa ry'itekonshinga yajyaga gusaba abayoboke ba FPR gutegura umukandida wabo uzasimbura Paul Kagame kuko we azaba acyuye igihe kandi akaba atemerewe kongera kwiyamamaza. Ndahamya ko ibyo byajyaga kuba ari uburyo bwo guteza imbere demokarasi mu Rwanda. Andi mashyaka nayo yajyaga kuboneraho agatangira gutenga abakandida bayo adafite ubwoba bwo guhangana n'umutegetsi uzwiho gukoresha iterabwoba.
Ese kuki abanyamuryango ba FPR bumva bagomba gucungira kuri Kagame wenyine kugeza aho batekereza ko nta wundi wayobora igihugu? Ubu koko muri FPR haba mu gisilikare cyangwa mu gisivili habuze abandi bagabo cyangwa abagore bafite ubushake bwo kuba bayobora igihugu? Habuze koko abafata inkoni y'ubutware bagakomereza aho Kagame yari ageze cyangwa bagakosora amakosa yakoze?
Baramutse badahari nabyo si impamvu yo guhindura itegekonshinga kuko mu yandi mashyaka yaba ari imbere mu gihugu yaba n'ari hanze y'abanyarwanda b'impunzi abantu nk'abo barahari kandi bifuza kugira uruhare mu buyobozi bw'igihugu cyabo.
Ese muri FPR ndani habamo akanunu ka demokarasi?
Hari ikibazo umuntu wese yakwibaza amaze gusoma iby'iriya nama ya FPR yabereye kuri sitade y'I Remera: ese muri FPR haba hakibamo urwego bita bureau politique? Urwo rwego ubusanzwe ni rwo ruterana rugasuzuma ibibazo nka biriya bikomeye, umwanzuro uvuyemo ukamenyeshwa abanyamuryango bandi ndetse na rubanda rusanzwe. Ese mama kuki Chairman wa FPR yahisemo kujyana ikibazo nka kiriya gikomeye kuri sitade kitarigwa muri bureau politique? Cyaba se cyarahanyuze ntitubimenye? Ikigaragara nuko inama yo kuri sitade ari nka mitingi, ntabwo ariho abanyapolitriki b'inararibonye batinyuka kuvuguruza umuyobozi w'ishyaka, cyane cyane uwo muyobozi ari Paul Kagame. Muri bureau politique (akenshi) abantu baba bafite ubushobozi bwo kujya impaka, umwanzuro ugaturuka ku ngingo zatanzwe. Twavuga se ko mu bagize bureau politique harimo amacakubiri ku buryo chairman ahitamo kujyana ikibazo kuri sitade aho intore n'inkundarubyino zidashobora kumuvuguruza?
Reka nsoze nibutsa inama y'ubuntu kandi ikomeye Barack Obama yatanze ubwo yasuraga igihugu cya Ghana mu ntangiriro za manda ye ya mbere.
Yagize ati: "Icyo Afurika ikeneye ntabwo ari abategetsi b'ibihangange ahubwo ikeneye inzego z'ubutegetsi zikomeye. Ni muri urwo rwego mbona guha agaciro itegekonshinga ari ngombwa. Ntabwo ari kositimu yadodewe umutegetsi Runaka, yananuka bakayigabanya cyangwa yabyibuha bakayongera.
Kwihesha agaciro byari bikwiye gutangirira ku kubaha amategeko twishyiriyeho.